Print Experts Delivers Jobs with Precision
We specialize in printing postcards, business cards, brochures, posters, greeting cards, booklets, letterheads, envelopes, bookmarks, labels, stickers, vinyl banners and all your other PRINTING jobs no matter your niche!
We understand the context of today's business climate and our expertise can help you to win more businesses. It is important to note that there is a limit to which you can pull in the crowd except you use good channels of publicity. This is where we come in. We help you print materials that not only showcase your professionalism but help to position you as a leading player in your niche. We help you to grow your business and keep it growing!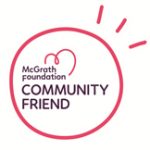 As a small company, it is important to work with suppliers who are not only professional and trustworthy, but also provide accurate, prompt and courteous service. The staff at Print Experts have accomplished all of these traits from the beginning of our relationship. Thank you Print Experts.
THANK YOU!!!!! It is amazing how many companies I had to go through to finally find one that not only produced a quality product, but offered AMAZING service. Everything was seamless dealing with them, World's apart from an ordinary printer.
Our catalogues arrived today! Just wanted to say a big thank you for your help. They look fantastic and we'll be using you guys again for sure and recommending you to our friends. Thank you!
We are very pleased with the quality, efficiency and professionalism of Print Experts. They have been incredibly helpful since our first meeting. We were pleasantly surprised when our printing was delivered the next day after artwork confirmation. Great business!
Print Experts has been a great company which we have used for some time now. Kanwar is always quick to respond to emails and phone calls and always happy to take the time to answer my questions about our orders. We receive proofs quickly and delivery to our office is fast. I would recommend Print Experts as a great printing company who provide exceptional service.
We have found Print Experts to be most helpful with our printing needs. They have ably assisted with modifying artwork, fast turn-around time and producing printing of high quality every time. Nothing is too much trouble for them.
Thank you so much for the wonderful service. Your service has been outstanding so far (will definitely remember and recommend you guys in the future!).
Wanted to say a HUGE thank you to you and your team for printing and delivering my flyers so quickly. The expo was really successful and I am pleased with the quality of the flyers.